Home
Australia has the highest rate of skin cancer in the world.
One in two people who live in Australia will develop some form of skin cancer.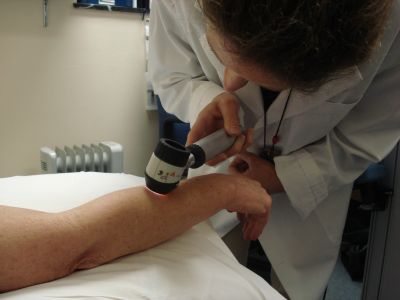 "Total body photography, and the monitoring of pigmented spots on the skin (moles), is an excellent way to ensure that the changes suggestive of melanoma are discovered and appropriately treated. Early diagnosis of melanoma is the most effective way of preventing death from melanoma. Michelle Avramidis undertook these tasks for the Sydney Melanoma Diagnostic Centre for 10 years. She became very expert in the use of these techniques, and indeed, an excellent diagnostician for pigmented skin tumors. I can thoroughly recommend Skintography as an excellent service for these skin monitoring techniques."
Emeritus Professor William McCarthy A.M. FRACS.